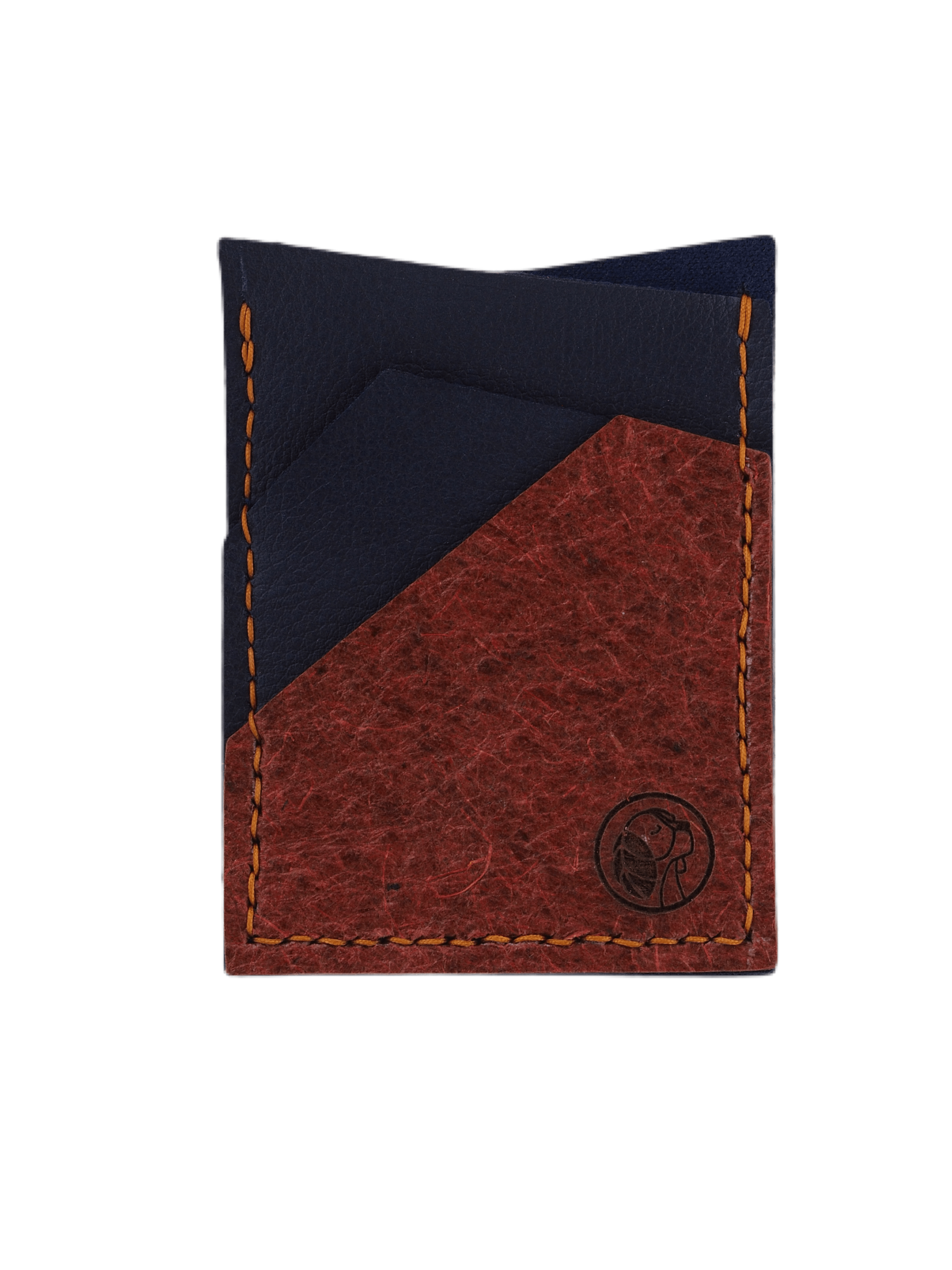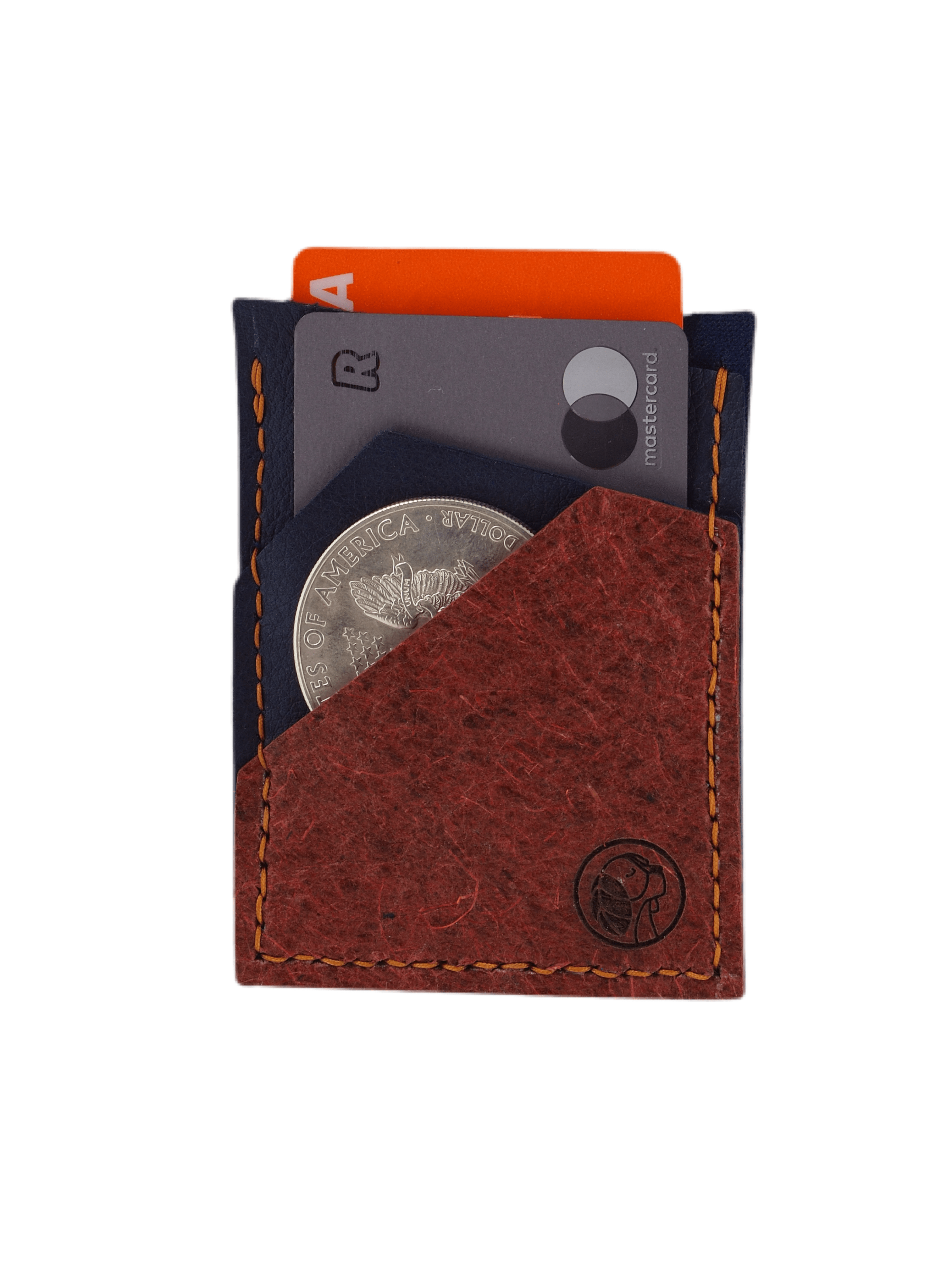 Step into your day with style and store all the essentials you need with our Vegan Blue-Mushroom Cardholder. Our vegan leather cardholder is handcrafted in our Bucharest atelier, where we use plant-based vegan leather, recycled materials, and zero plastic. Say goodbye to fussing with a bag, wallet, or deep pockets and say hello to on-trend, sustainable simplicity. 
The classic construction of our Vegan Blue-Mushroom Cardholder features richly textured brown vegan leather, smooth navy vegan leather, and playful exposed yellow stitching that gives it an organically modern feel. It's compact enough to seamlessly fit into your pocket or in a compartment of your bag while being bold enough to make a definitive style statement. It can hold two cards and cash—giving you an easy way to carry your daily essentials.
Our subtle branding is the opposite of in-your-face, letting the clean lines and three-dimensional textures of the Vegan Blue-Mushroom Cardholder speak for itself.
Cactus leather: This new textile is taking the fashion world by storm. Sustainably sourced from the pulp of the Mexican nopal cactus plant, it's water-resistant, versatile, and organic. As one of the closest replicants of traditional leather on the market to date, it's immensely durable while protecting the planet and its animals.
Mushroom leather: One of the most innovative plant-based vegan leathers, this material is made from mushroom mycelium and is both biodegradable and robust.
Made from Cactus Leather

Plant-based material (Mushroom)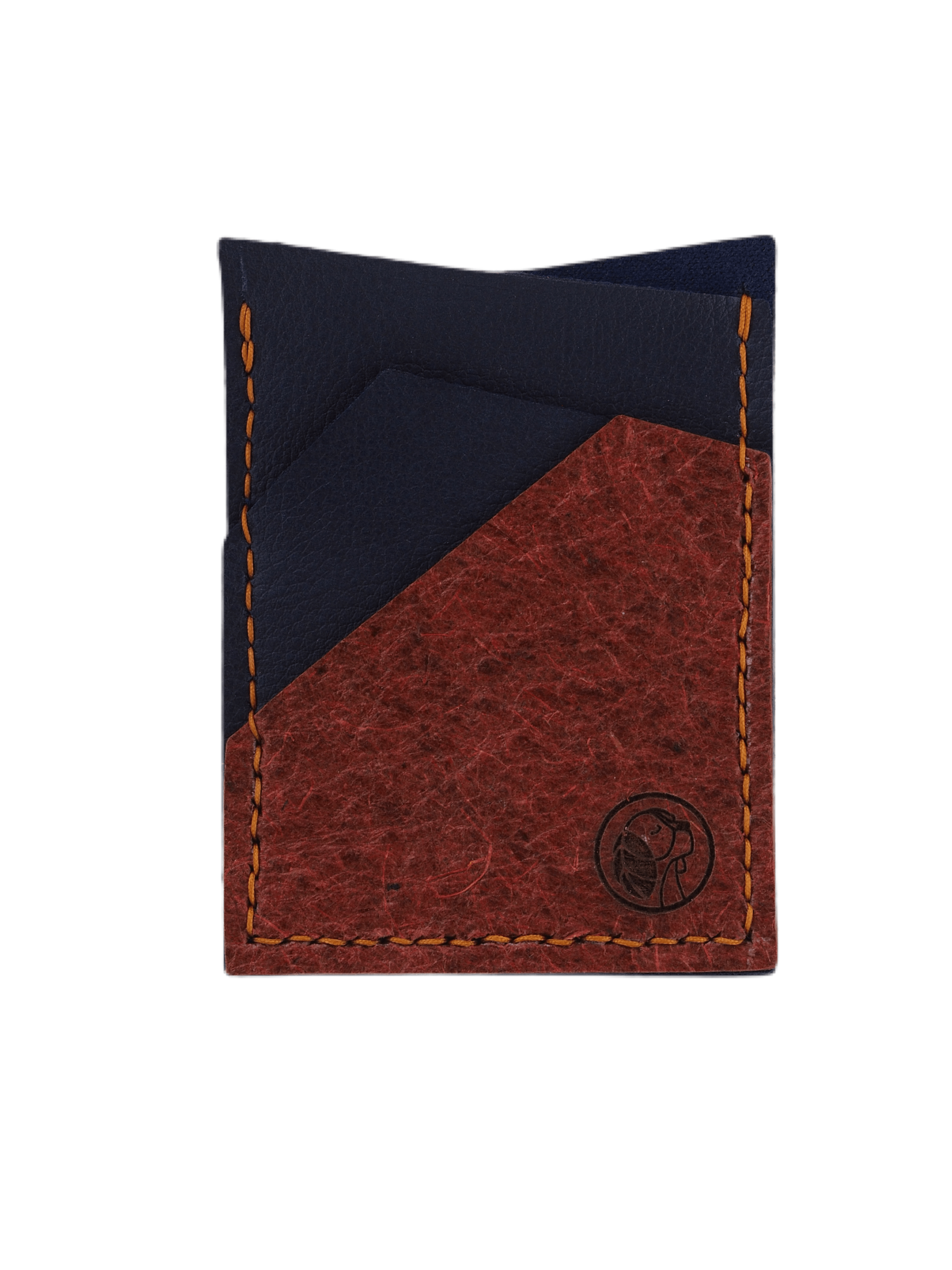 Vegan Blue-Mushroom Cardholder
Sale price

€49,58 EUR
Regular price
Choose options